My goal with this blog is to share my journey of exploration into the world of handmade bookmaking.
The end, the binding process, seems a good place to start because the bound book is its face to the world, the thing you see first.  And you know what they say about first impressions ... you don't get a second chance to make one!
 Definitions:
Bookbinding is the process of physically assembling a book of codex format from an ordered stack of paper sheets that are folded together into sections or sometimes left as a stack of individual sheets. The stack is then bound together along one edge by either sewing with thread through the folds or by a layer of flexible adhesive. ~Wikipedia
Signature is a group of sheets folded in half, to be worked into the binding as a unit. ~Wikipedia
The actual binding of a book is a mixed bag for me.  On the one hand, I love designing and putting together the cover.  On the other, binding the parts together is nearly the last stage, and the entire book could be ruined at this point.  Oy! 
Binding absorbs much of my research and experimentation time.  The type of binding to use depends on several factors:  
Durability:  Does the binding need to last weeks, months or lifetimes.
Stability:  Does the book require a solid structure, or a looser effect.
Theme and Ambiance:  What image, mood, emotion or atmosphere do you want to project.
Number of signatures:  How many signatures does your spine need to accommodate, and how closely will they be bound.
Hard or soft cover:  Different methods of binding may work better on one than the other
Design:  Minimialist or ornate?  Tailored or romantic?  Retro or modern?  Conventional or experimental?
Heartfelt gratitude to all the bookmakers before me and have left remarkable examples of their work and for current bookmakers who are so generous in sharing all they have learned.  In my mind, it's all part of the process of building on what has come before us.  It is important to me to preserve that element of ancient and modern tradition in my books.
I'm currently experimenting with ways to leave the spine open and let signature covers show as opposed to closed spine binding. (Examples below).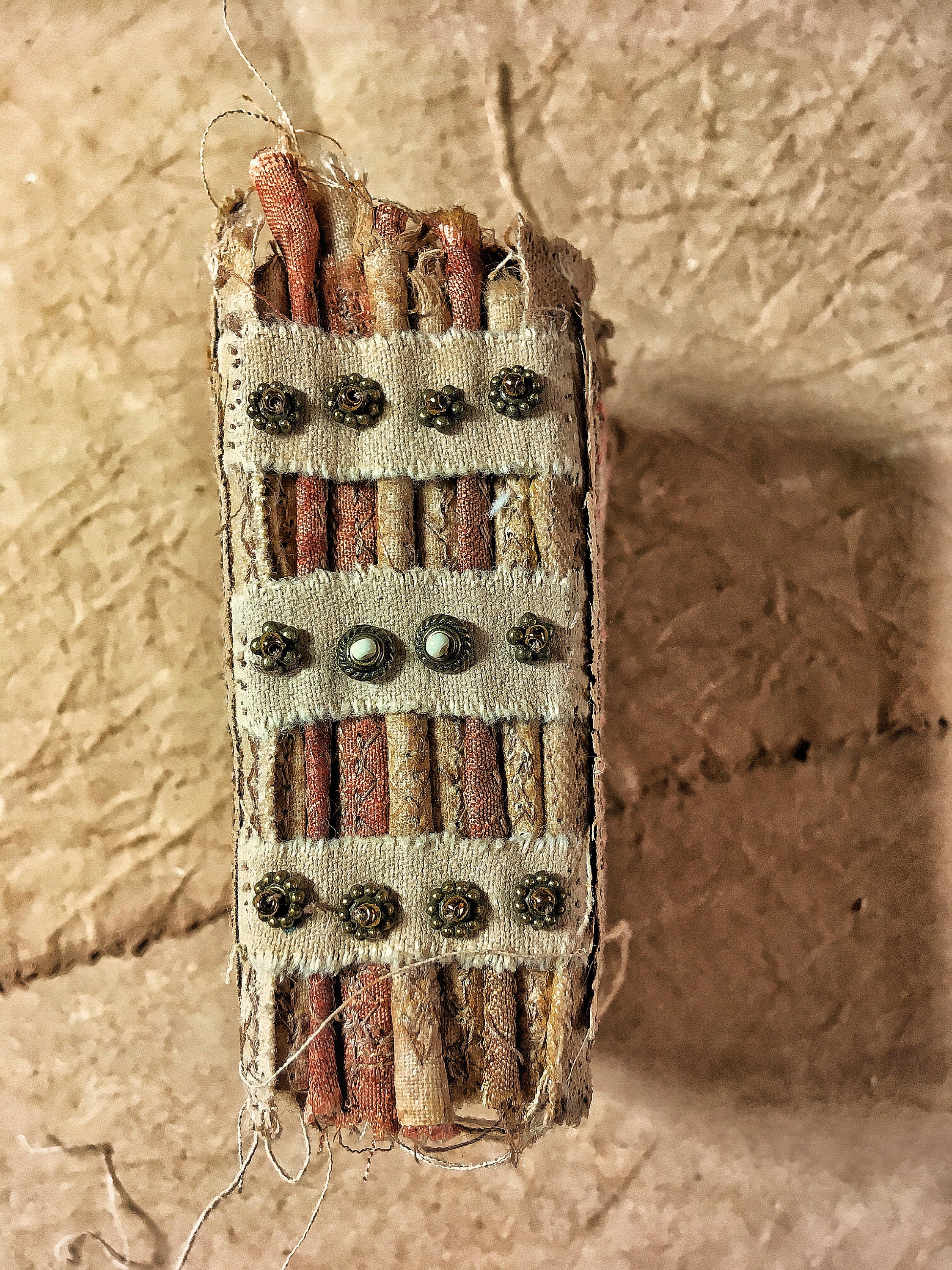 Triple-strip open spine bookbinding
Closed spine bookbinding 
Next post:  Single strip bookbinding now in progress
04.12.2020
Catherine Mommsen Scott @ Imajica Amadoro